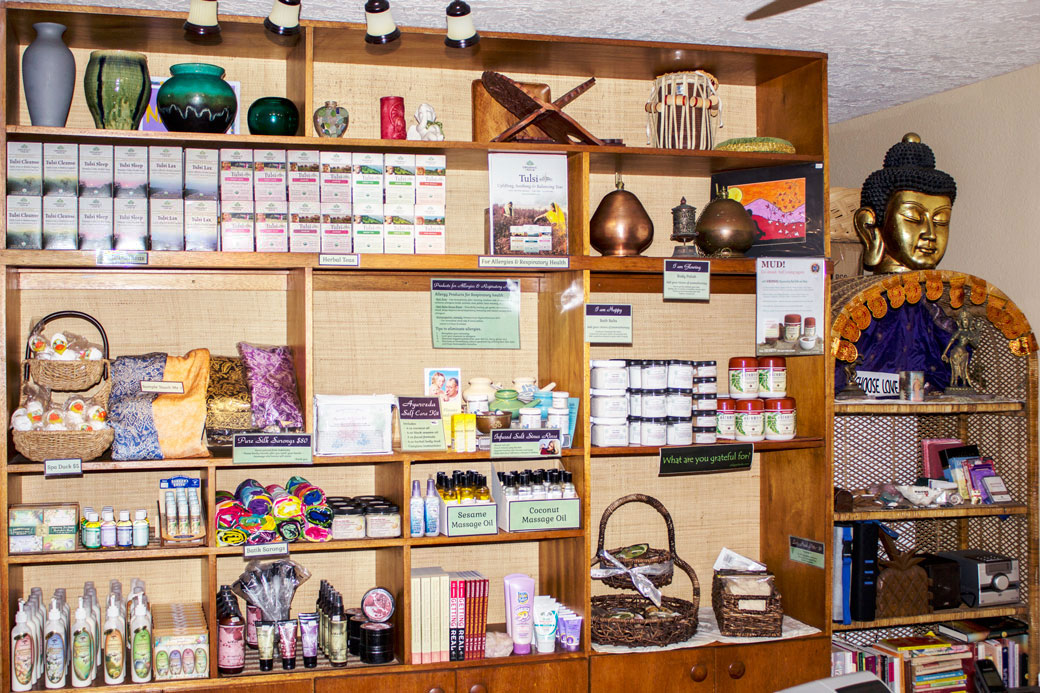 On vacation and need to grab some sundries?
Not feeling that great and want some herbal teas or Ayurvedic Medicine?
Need some sunscreen, salve or sunburn soothing products?
We have a plethora of items to enhance your visit and well-being!
Cleanse and nourish your skin with loofa mitts, aromatherapy body scrub, massage oils, salves, sunscreen, and lotions.
Enjoy our Ayurveda Self Care Kit, Herbal Mineral Mud and our proprietary Herbal, Ayurveda Facial and Anti-Cellulite Formulas.
Create wellness from the inside out with rescue remedy, allergy relief products, a full line of herbal and medicinal teas.
We have Bali batik and silk sarongs, coconut shell candles made on the island, soaps, sunscreen, Wen hair care and more!
Some of Our Wellness Products
Hanalei Day Spa Ducks
I Am Happy! Bath Salts
Gift Certificates
Ayurveda Self Care Kit
Ayurveda Facial Formula
Bali batik and silk sarongs
Suncreen
Anti Cellulite Formula
Water Labels
I Am Shiny! Body Scrub
Coconut Massage Oil