In short, toxins are something that doesn't belong in our body or something that is in excess.

We consume toxins with every bite, every breath, every drink, and, every shower and body product we use. We are exposed to toxins through the air we breathe (air pollution such as emissions, off-gassing from furniture, the multitudes of chemicals in air fresheners, laundry detergents and perfumes, chemtrails, etc.) the food we eat and drink (think chlorine, genetically modified organisms, hundreds of pharmaceuticals in our drinking water, pesticides, etc.) and the body products we use .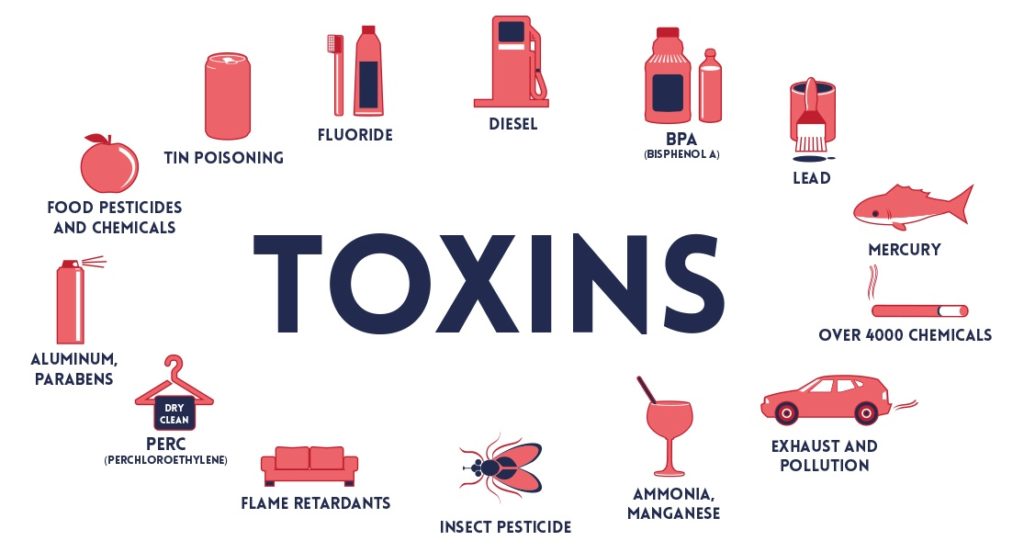 Toxins affect us, and we need to take action to protect ourselves! Everyone has some level of toxic burden nowadays, from the contamination of our water, air, and, food sources. With pesticides, chemicals, and heavy metals everywhere, we are all at risk!

The more combinations of toxins we have accumulated, the more compounded the negative effects. We can control and cleanse most of the environmental toxins we are exposed to. We need to learn how we are getting exposed, cleanse these toxins and PREVENT them from entering our body in the first place.
In this 3 part series
I will introduce you to the 7 categories of toxins.
Help you understand your exposure and ELIMINATE IT.
I will offer you a quiz to determine your toxic burden
Provide ways to rid your body of these life zapping toxins.
WHAT ARE TOXINS?
In short, a toxin is something that doesn't belong in our body or something that is in excess. For instance, we need a certain amount of iron to be healthy, but in excess, it can cause constipation, nausea, vomiting, problems with the liver (such as chronic cirrhosis of the liver). However, even things that are good for us in the right amount can become dangerous, and act as toxins in too large an amount. In sharing this with you, I don't want to create fear. But I do want to educate, and empower you so that we can eliminate toxins, and prevent our bodies from further poisoning.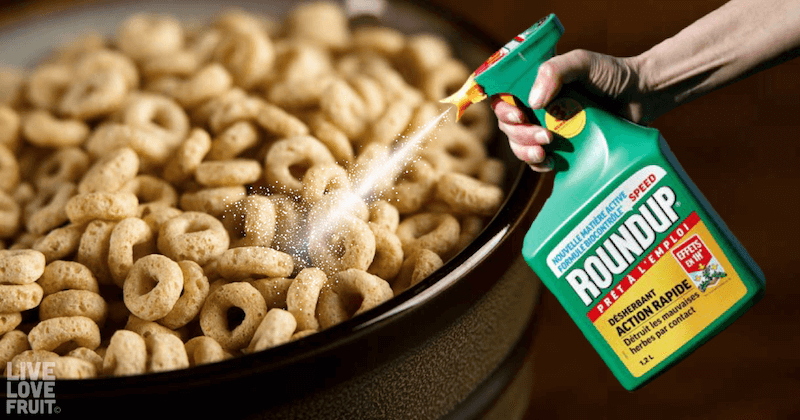 We imbibe these toxins in three ways, either by inhaling them, eating or drinking them or through our skin.
Suzanne Summers said it well:
"People are so busy counting calories. I think we should be busy counting chemicals," "Where's the tipping point? There's the air freshener. There's what you're cleaning your house with. Pest sprays…all poison. The chlorine that you're using. The fluoride in the water… And then you're eating food that is not organic. What you're putting on skin care that's all chemicals… Well, guess what? That's going to go somewhere. It drops into the bloodstream…"


Suzanne Summers
Our Grandparents DNA affects us

Recent advances in science have shown us that stress and toxins (chemicals, environmental, heavy metal toxins, etc.) we are exposed to affect ALL future generations. With stress think PTSD, Holocaust survivors, rape, divorce, surviving natural disasters and accidents, droughts, famine, even stressful pregnancies.
However, things our grandparents were exposed to, affect us. Even things like drought and famine affected their DNA, and subsequently our DNA.
This unexpected phenomenon has given rise to a new field called transgenerational epigenetics. Or the study of inherited changes that can't be explained by traditional genetics.


Remember, a toxin is something that doesn't belong there or, something that is in excess in the body.
For instance, when there is nicotine exposure during pregnancy, this affects subsequent generations. Virender Rehan's study shows that nicotine exposure induces asthma in offspring, and the effects are permanently transmitted to subsequent generations providing a breakthrough in studying multigenerational effects of toxins.
Case Study: A woman who I helped, to find & eliminate her toxins, resulting in headaches, allergies & asthma went away.


Renu Chawla, an otherwise healthy, happy, young woman in her 20's, came to me in a lot of pain. Including debilitating TMJ (jaw pain) headaches, allergies, and asthma. Renu came one of my cleansing & rejuvenation programs. She was with me for 7-days.

I still remember her happy face on the 5th day, when her headaches went away. Renu showed me how she could now open her mouth wider than she had in years. In addition, her jaw didn't hurt anymore! I was relieved too, I don't like seeing people in pain. During her cleansing, and rejuvenation retreat with me, I helped her to eliminate toxins, and her painful symptoms were eliminated. Then, I helped her to make lifestyle changes to prevent toxins from entering in the first place!


Introduction to the 7 categories of toxins
As far as I know, I am the first to codify 7 categories of toxins. I will not get to every single toxin. But, I have highlighted some hidden and important toxins that you need to know about. First, I list them and then we will take a deep dive into each one.
Food toxins, the easiest to detect, create & eliminate & I show you how.
Toxins in our food, water, air, soil & medicines
Naturally occurring toxins
Toxins in the form of Electromagnetic fields (EMF's)
Chemical, petrochemical & heavy metal toxins
Mental and emotional toxins
Pathogenic microorganisms; Bacteria, virus, fungi, yeast, and parasites.
In conclusion, we are constantly exposed to toxins through the air, water, foods, body, and cleaning products that we use.

We need to learn about which toxins we are exposed to, prevent toxins from entering our body and cleanse those toxins out!

In the next part of what are toxins, I will go deeper into the 7 categories and more!