What makes Hanalei Day Spa A Safer Spa Experience On Kauai?
When Covid hit, I was shocked. Like our neighbors, we closed our doors as we were asked to do. I went to work communicating with my colleagues and figuring out how we can still serve our guests, and protect my massage therapists, in the safest way.
After all, providing massage means touching folks, we can't offer touch-less massage, now can we?
What I realized is that the safest approach for now, is to offer services beachside in the open air. We all wear masks, sanitize surfaces, keep our foyer area low traffic, but of course come in and use the restroom and shower when you need to!
Guests wait in their vehicle/resort unit until their appointment and I check guests in & out on the front lanai.
When it's raining we use an umbrella to and from the beachside Lomi Hale just as we have done over the past 18 years.
I feel as though these aspects make Hanalei Day Spa a very safe choice right now and I thought, you, my guests may want to know.
>> Learn More/Schedule HERE
Look what recent guests have to say: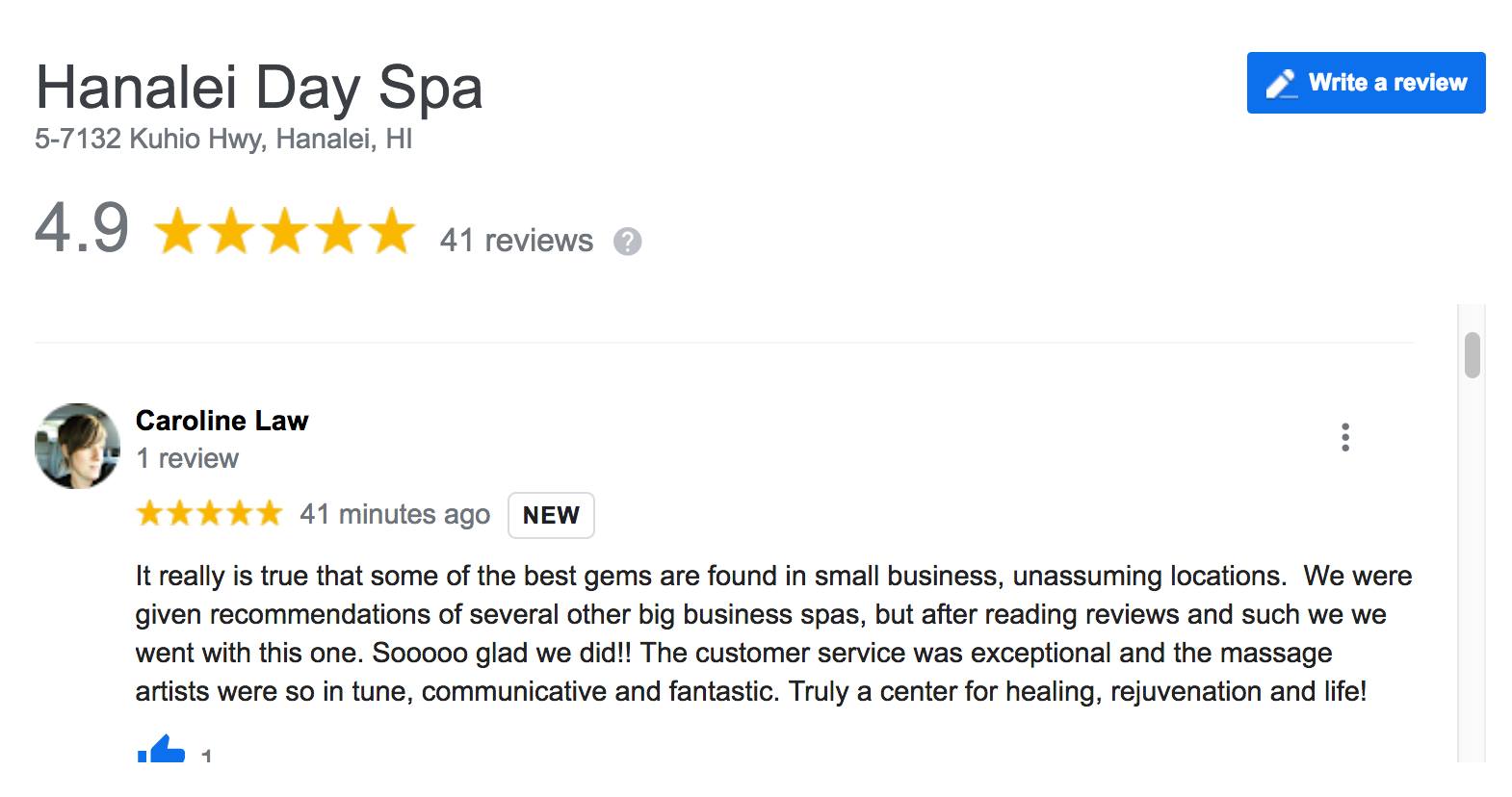 >> Learn More/Schedule HERE

---

We are trying to get back on the map after being closed.
If you'd like to, please leave your 5 star review here:
>> Learn More/Schedule HERE
Traveling to Kauai what you need to know 

Flight Deals to Kauai