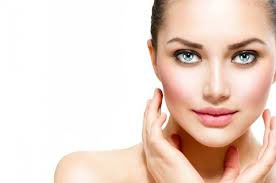 While Hanalei Day Spa is temporarily closed, consequently we are kicking up our skincare routine a notch, and bringing you exclusive spa treatments like oil cleansing for the face, that you can do at home!
You benefit from my years of exclusive spa ownership, where I have been practicing Ayurveda and Massage therapy for 25 years (15 years of which have been with Hanalei Day Spa).

You can probably imagine that I have so much to share!

Welcome to my new YouTube channel. Spa Owner Secrets… In it, I will share some of what I've learned over the years. This first video is about an ancient way of cleansing the face using Ayurvedic medicine.
This first video is about an ancient way of cleansing the face using Ayurvedic medicine. The process is called "Oil cleansing", from the ancient tradition of deeply cleansing the skin using gentle heat, light purposeful massage, and oil.
Oil Cleansing, also called "the oil cleansing method", quickly decreases inflammation, eliminates toxins on the skin which are fat soluble, enhances lymphatic circulation, and as a result, leaves a stunning, spa-quality glow! No one will know that you did it at home!
If you have oily skin to begin with, you may be skeptical, but this really works! (Oily skin is hungry for moisture. Today, you will feed your skin!)
Oil Cleansing Benefits
Deep cleans the skin
Leaves glowing skin
Decreases inflammation
Removes makeup residue
Eliminates impurities & toxins
Enhances lymphatic circulation
Helps to sustain a healthy, nourished, pH balanced skin & microbiome, or healthy bacteria on the skin.
The science behind this is that there are some substances which are water soluble, in that they dissolve or are diluted by water. Yet other substances are fat soluble or are diluted by (or mix well with oil). First of all, when we want to clean up a mess with something that is water soluble, we use water, right? Do you get where I'm going with this?… Likewise, if something is oil soluble, you need to use something oil based.

The oils on your skin, the stuff blocking your pores are oil soluble!!

Then, when we clean the skin with these good quality oils and warm the skin, this unblocks your pores!

Finally, once we get your skin breathing, restore moisture balance, and unblock your pores, as a result, your skin will be even more healthy, glowing, and gorgeous! You deserve it! And it is easier than you think.
Do your skin products kill or nourish beneficial bacteria?
Along with the intestines, the skin also has beneficial bacteria, which get killed as a result of the use of most soaps and hand sanitizers. This method helps to restore the healthy skin biome while detoxifying the skin of superficial and impurities.
You will need
Organic Coconut or jojoba oil, Hexane-free Caster oil. 5-10 drops each
1-2 drops of lavender essential oil, (optional)
Washcloth & hot water
Time needed: 5 minutes.
Simple steps to Oil Cleansing for the Face
Take 5 drops of coconut or jojoba oil and 5 drops of caster oil with 1-2 drops of lavender essential oil in your palm.
Mix it in your palm, then apply to the face with upward movements. Massage in circular upward strokes avoiding eyes. (see video for face massage details)
Use hot water on a soft, clean, washcloth, and wring out excess water Gently apply the washcloth against your face for a minute while slowly breathing, feeling the warmth as it tingles, as healthy cells awaken.
Re-heat washcloth and repeat step 3, rinsing and wringing the cloth between applications.
Finally, wipe off any excess oil using the washcloth and allow skin to cool (do not use soap)
You may pat dry with a towel. The skin may be a little pink as you have applied heat. Your natural color will return within minutes. Leaving a glow that will last up to several days!
Repeat at least 1-2 times per week for optimal outcome and check out my website for long-term care of oily skin [LINK TO SITE/SKINCARE SECTION].
Notes:
No need to cleanse first, this is the cleanse!
You may be skeptical, but still, try it!
This works on all skin types.
There is no need for soap.
Watch the video & follow along with me! In this video, the same facial massage techniques that professional estheticians use!
Love it? Found value? Leave a comment on Youtube & share!
Latest posts:
You may also like:
Listening to Our Body
Hacking travel, self-Care while traveling
10 Keys to BEING seriously healthy
Hanalei Day Spa Newsletter Archives
Happy Holidays & Tips to get rid of a cold FAST!
Clear Brain Fog & Prevent disease in 4 steps & More!
Will Hanalei Pier Beach be open soon?- DIY Home Spa!
Do this 5-minute desk workout with me! Learn about Longevity & Kauai Flood Repair News
Hurricane Lane and Self Care Checkup
Move more, live longer!
Aloha, Mana, Pono, and Ohana
Eclipse happening now, learn how to stay calm
Hau' Oli La Aloha Hawaiian for 'Happy Day of Love'
Aloha Nui Loa


Most popular Youtube videos
What's in MY Emergency Kit?
TIPS to GET OVER A COLD FAST!
Move your Lymph & GET UNSTUCK in your LIFE!
Managing Stress QUICKLY!
Spa Owner Secrets, Oil Cleansing the face
Do you have emotions like a Mammal or a REPTILE?
Cultivating Emotional intelligence
Giving Good 'no'